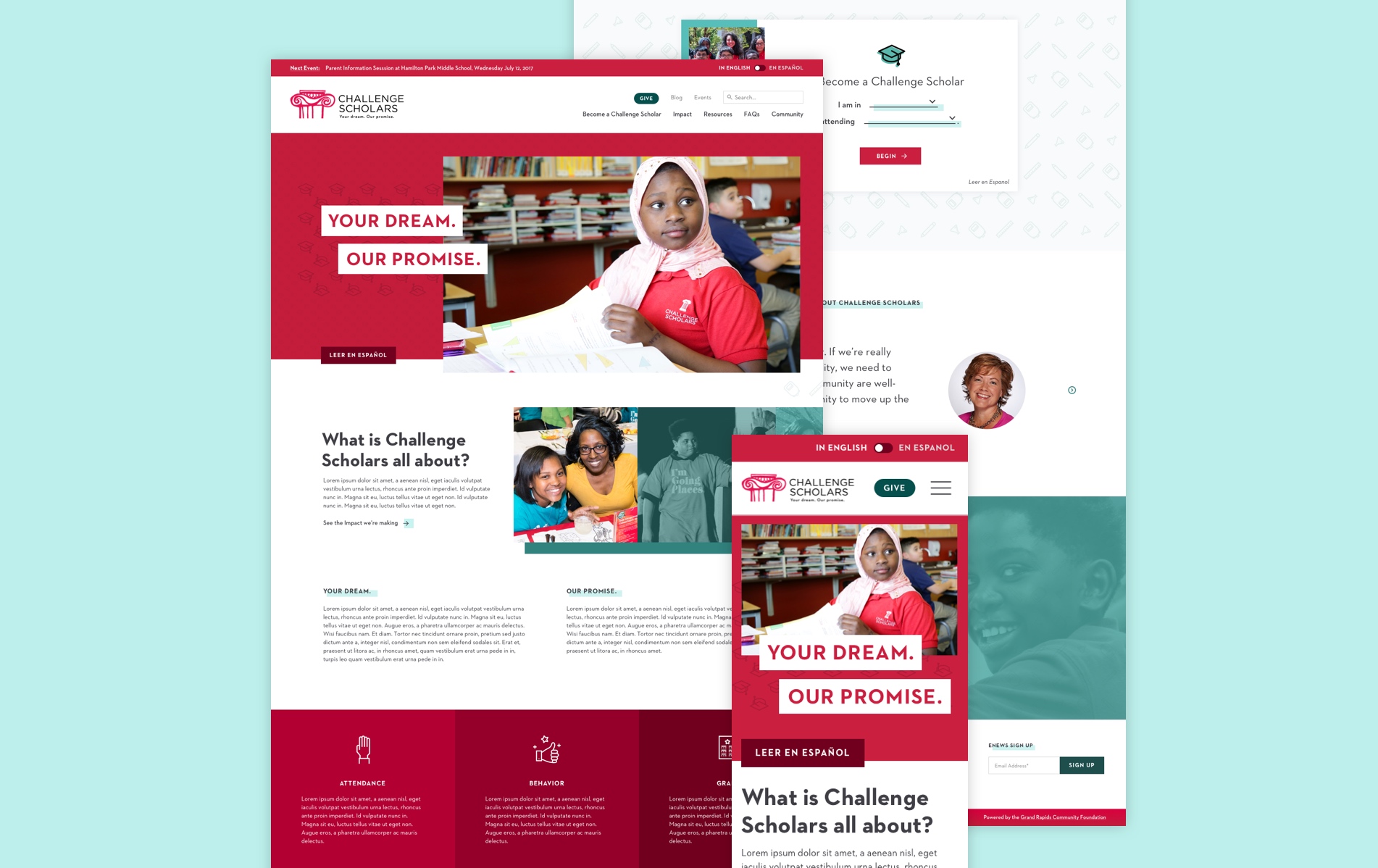 Challenge Scholars GOAL
Challenge scholars is a non-profit organization providing scholarships to students that attend Union High School. The goal of the site is to clarify what the challenge scholars program is, who qualifies for it, and where to find more information.
Site Map
We started with a site-map, to define the basic structure of the site and gain alignment on which pages were necessary.
Personas
Personas allowed us to think about and empathize with the different users of the site. A lot of Challenge Scholars students are from low-income households without access to a lot of the technology we may take for granted. English is also a second language to many of our users.
Wireframes
I created sharpie & Copic marker wireframes to begin to shape the structure of the site.
Design Concept
Challenge Scholars came to us with some basic styles and illustrations from another design partner. I took those illustrations and created different patterns to add texture and depth throughout the site. Then, used them sparingly as accents to add personality without seeming too childish.
Design Extension
I focused on creating modules and styles that could be replicated on different internal pages to reduce development time. During development, I collaborated with our developer on hover states and micro-interactions.
Mobile
I fleshed out mobile screens as well to give our developer an idea of how the screen would respond down.
Launch
Overall, this has been one of my favorite projects I've worked on to date. The site is for a great cause, and if you'd like to find out more information or donate, make sure to visit the site!